Radial Flow Cell
Radial Flow Cell is developed for microbore chromatography. Its detecting efficiency will improve when flow rate is 10 ÁL/min or lower. This flow cell consists of thin layer electrode and symmetric design.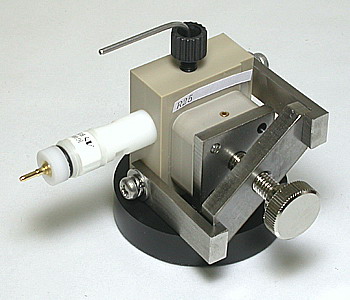 Note: Working electrode, reference electrode and gasket are sold separately.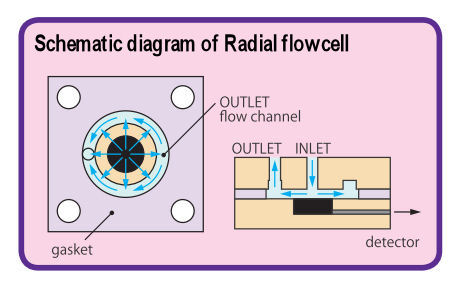 The wall jet of the sample, after hit in to the electrode's surface, spreads in three dimensions. After hitting the sample on a thin layer electrode directly, it flows to the perimeter from the center of the radiated electrode, improving the sensitivity.